Fill in the Biology Major evaluation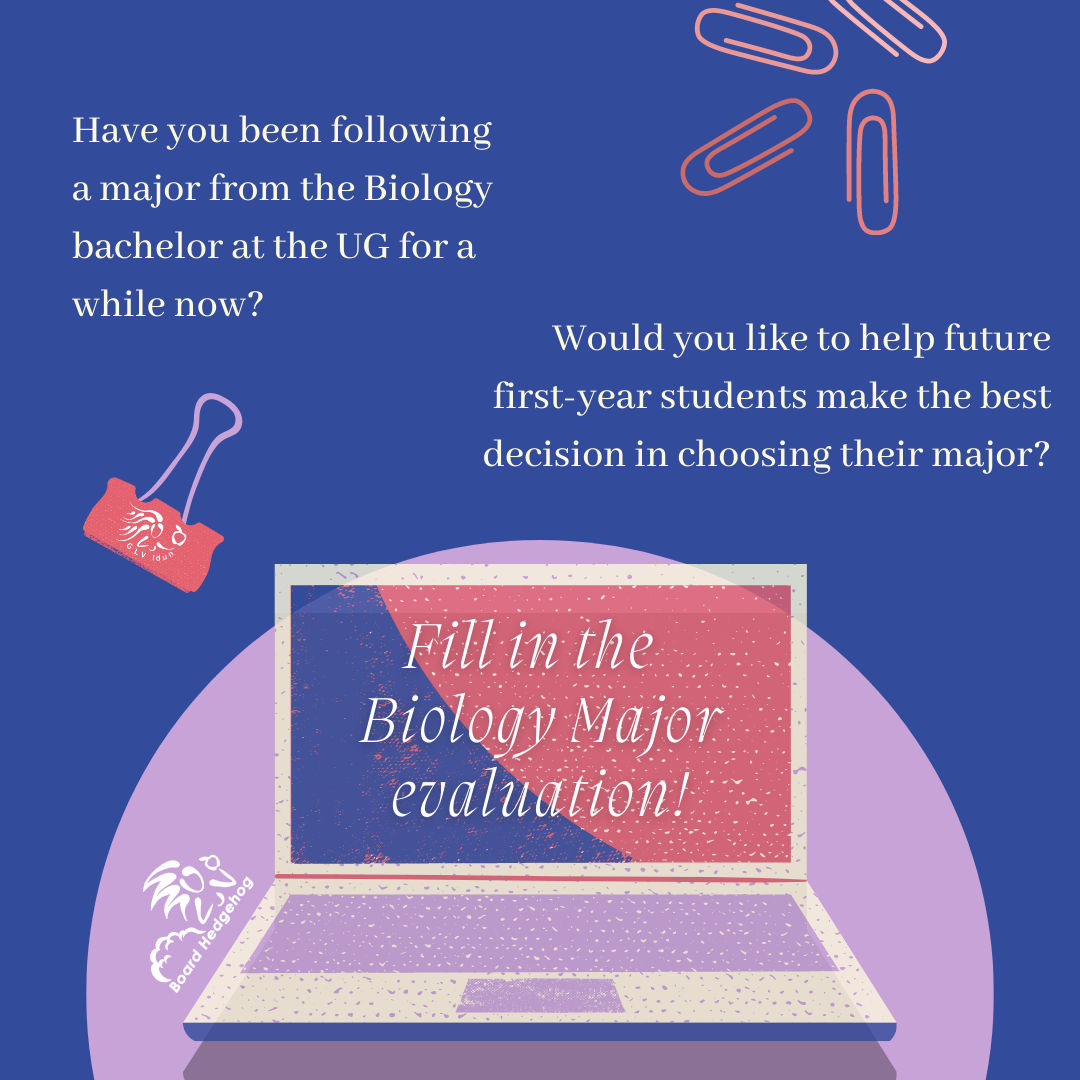 Have you been following a major from the Biology bachelor at the UG for a while now? Would you like to help future first-year students make the best decision in choosing their major? Fill in the Major evaluation form!
As Biology students, you have to choose your major in the first year. While some students are very confident in their choices, others need more help in making this selection that would majorly impact their studies. This is why we made an evaluation form for you!
The board will gather all your responses from the evaluation and post the general feedback on the website. First-year students will then be able to read your experiences and make an informed decision about their preferred major. You can find the link to the form here.