Pre-Party Zwemfest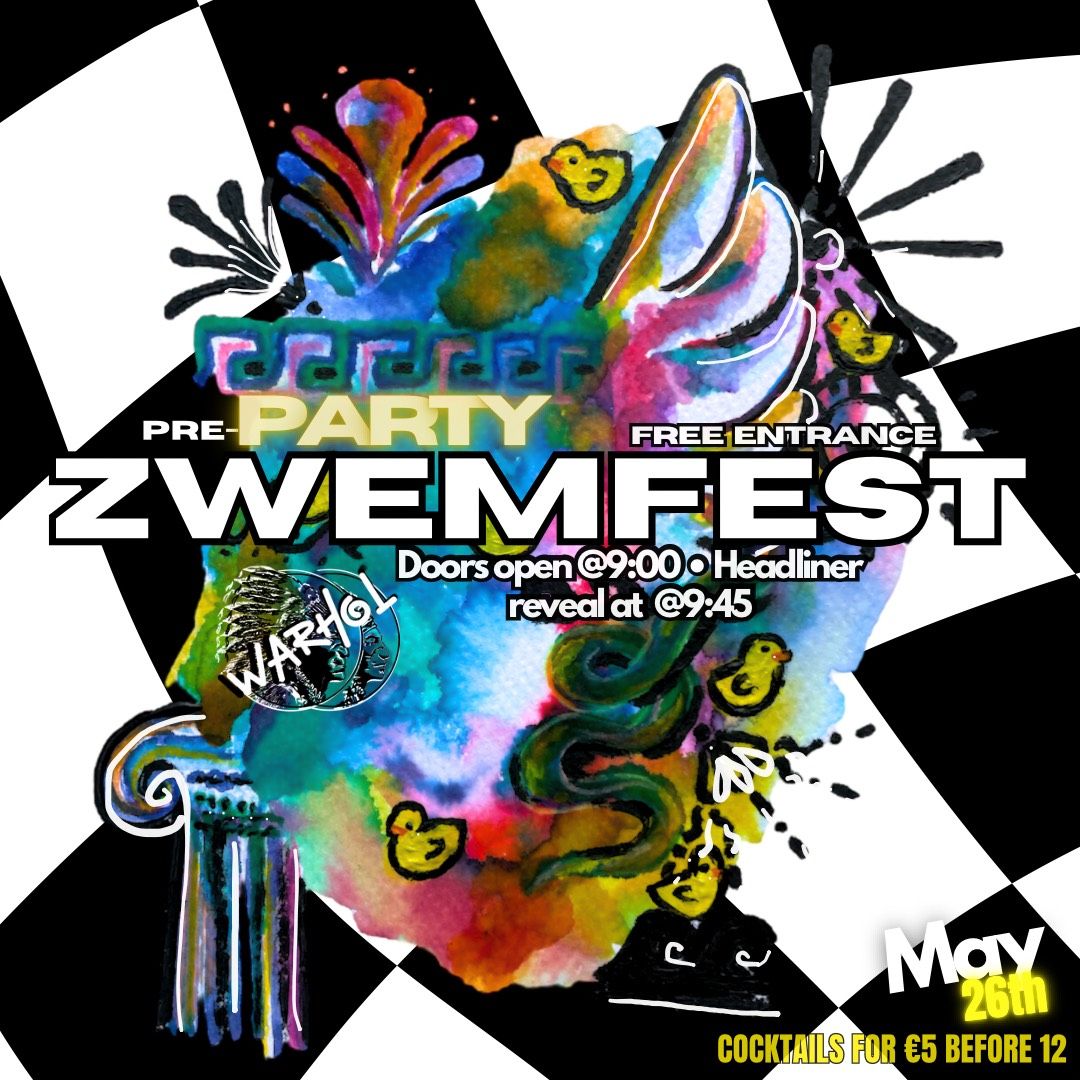 Dear Idunaren,
Zwemfest is a committee that organizes a music festival each year that supports local bands and artists in rock and indie genres. It is collectively formed by the four study associations GLV Idun, GHD Ubbo, IBN Battuta, and VIP with national and international students. This year Zwemfest is pumped to announce the headliner and is organizing a Pre-Party on Friday, May 26th at Warhol with "free entries".
You get to enjoy the music curated by the committee and know more about the fest and the different study organizations. You get a chance to meet more people apart from your association and others. So don't miss this opportunity and come attend the pre-party!
The gates open at 21:00 and the headliner announcement is at 21:45. Moreover, you get cocktails for €5 at Warhol before midnight! So bring your friends and join this party with a quirky line you tell at the gates for your free entries "I tend to figure them out". You might get to meet some of the bands already and know the lineup. So come find out and bring your friends along.
Sincerely,
Zwemfest 23'