Tutors needed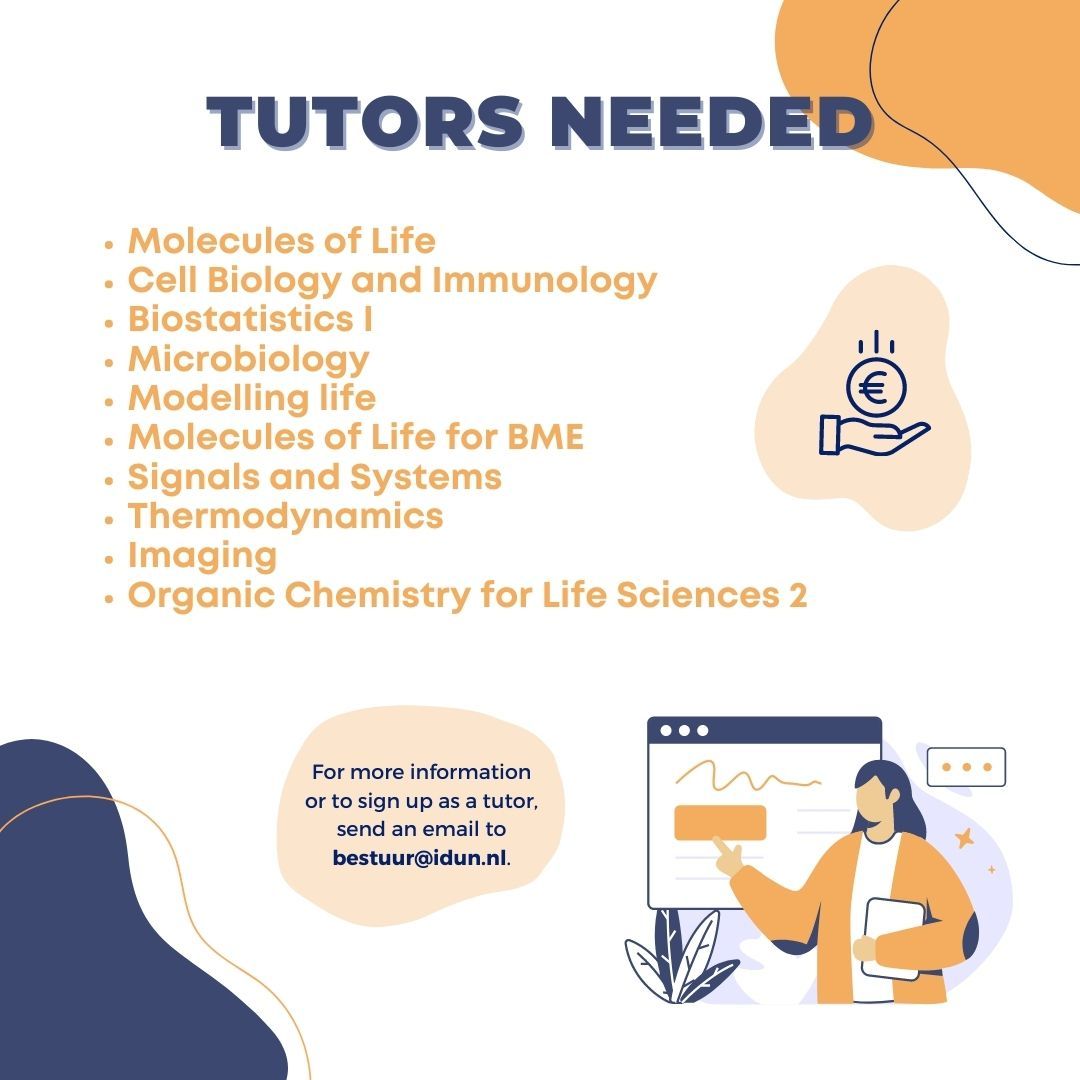 Are you very familiar with the contents of a difficult course? Would you like to help fellow students with their exam preparation? Become a tutor for GLV Idun!
To help you with studying, the Board wants to organize Exam and Resit Support Sessions for multiple courses this block. If you have followed the courses listed in the poster or similar ones and would like to earn a bit on the side by tutoring you can send an email to bestuur@idun.nl.
Please specify for which course you would like to tutor and what your final mark was. All information will be treated confidentially. If more tutors are available than required, then selections will be held.
If you have followed a different course for which you would like to tutor, please send us an email and mention the course. If we plan to organize an exam support session for those courses we can contact you.
If you're interested or would like to know more about tutoring during support sessions, please come by at 'het Hok' for a chat or a cup of coffee.
If you have followed or are following a course that you find difficult, you can request a support session by sending an email to bestuur@idun.nl.
Love,
The 17th Board