Join the Year Representation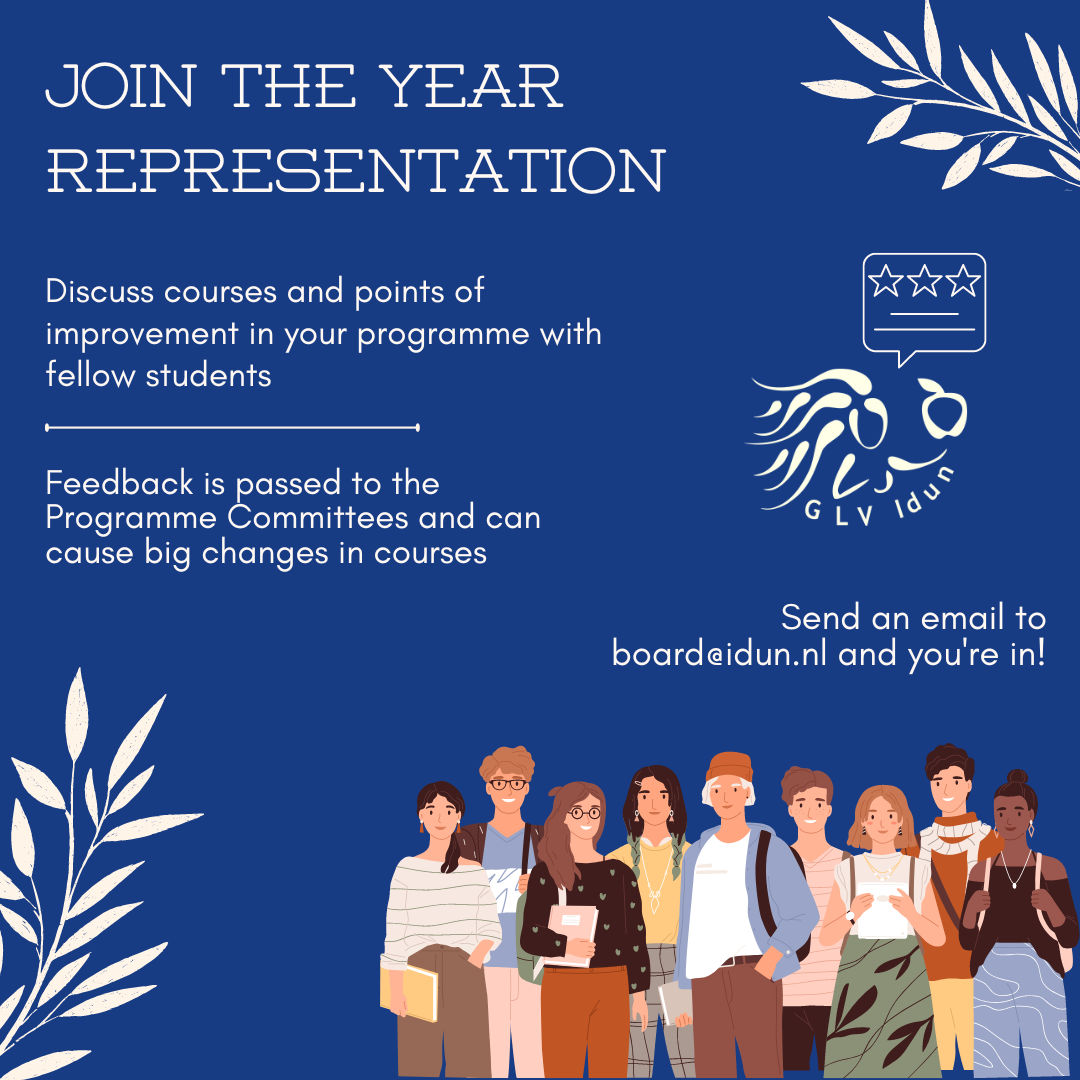 The Year Representation (YR) is the advisory council for the Programme Committees (PC) of the bachelor's Biology, LS&T and BME. The YR gets together at least twice per year and discusses every course from the previous periods.
Everyone is free to join a YR and give their opinion on courses. Feedback on courses is very important, and GLV Idun is always on the lookout for critical thinkers.
You can read more about the YR on our website under the tab Study.
Simply send an email with your name, phone number, and email address to board@idun.nl and you can also be part of the Year Representation!