Science Communication Workshop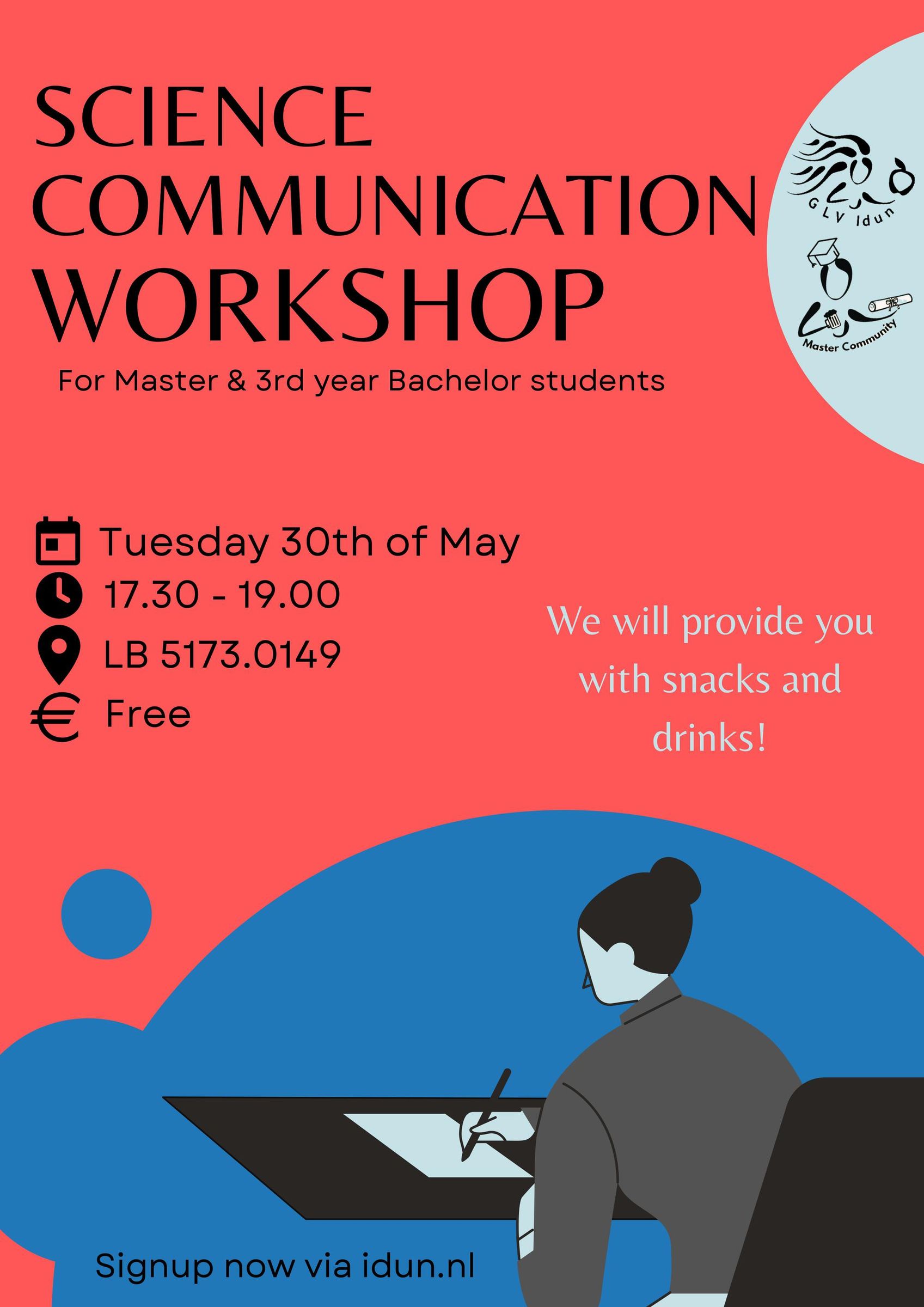 Dear Master & 3rd year Bachelor students,

The Master Community is organising a science communication workshop for all Master & 3rd year Bachelor students.
We invited a science journalist and lecturer in science journalism Lemke Kraan to help you become better at communicating science to general audiences. During the workshop, you will be provided with some practical exercises.
In order to prepare for this, we would like to ask you to prepare a short text in which you describe your research project in 5-6 sentences. Take this text to the workshop on paper or digitally (be able to share this with a peer).
The workshop will be held in the Linnaeusborg 5173.0149 on Tuesday the 30th of May from 17.30-19.00. We will have a small break in between to give your brain a bit of rest. Afterwards, there will be plenty of time to ask more questions to our expert as well as drink something with your fellow students. Drinks and snacks will be provided!

We hope to see you all there!
Lots of love,
The Master Community

P.S: as this workshop is focused on bachelor/master students doing a research project, it might not be suitable for 1st/2nd-year bachelor students. However, if you are still interested in improving your science communication skills, you are more than welcome to join!
Participants
Please login to view all participants