Improvisation Workshop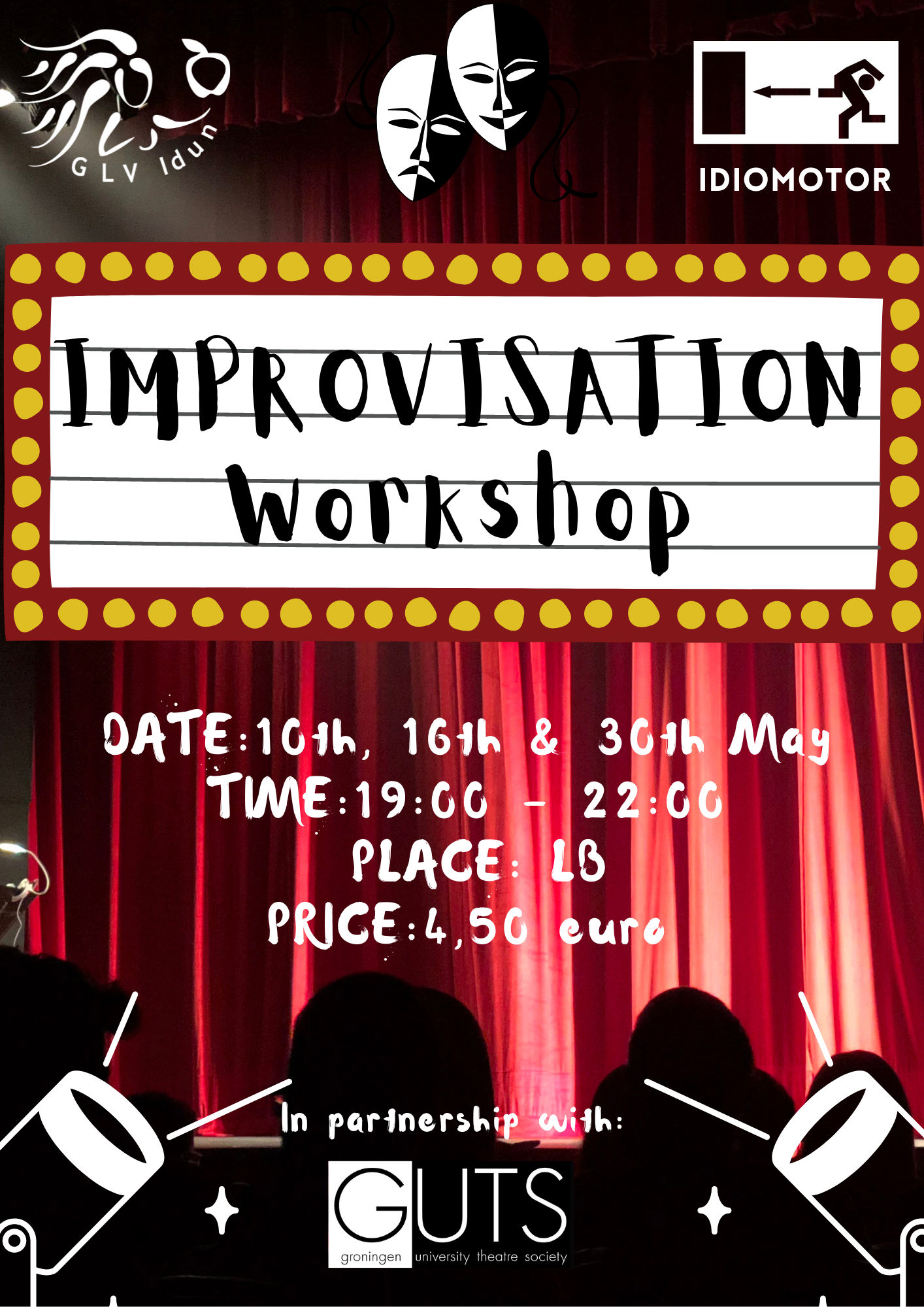 Dear Idunaren,
Are you regularly improvising on your exams? Do you make up everything as you go? Or are you someone who says everything which comes to their head? Well, we from Idiomotor, in collaboration with GUTS, have an improv course for you!
The course will consists of 3 evenings, in which you will learn how to improvise. We start at the basics of theater and comedy, and work our way up to improvising sketches! The course will be given by two volunteers from GUTS, which is the Groningen University theater society. It will take place in the evening from 19:00 till around 21:30 on the 10,16 and 30th of May. It will take place in 5173.0055 in the LB. The costs are only 4,50 euros.
This course is for open for everyone, even if you have no experience in theathre or improvising. It's a nice way to get to know if you like this. If you have any questions, or doubts you can always mail to cultuur@idun.nl. Signups op on 25/4/2023, and you can sign up till the 8/5/2023 19:00, and sign out until the 7/5/2023 18:00.
We hope to see you there!
Love
Idiomotor
Participants
Please login to view all participants