DIES: Eastern European Party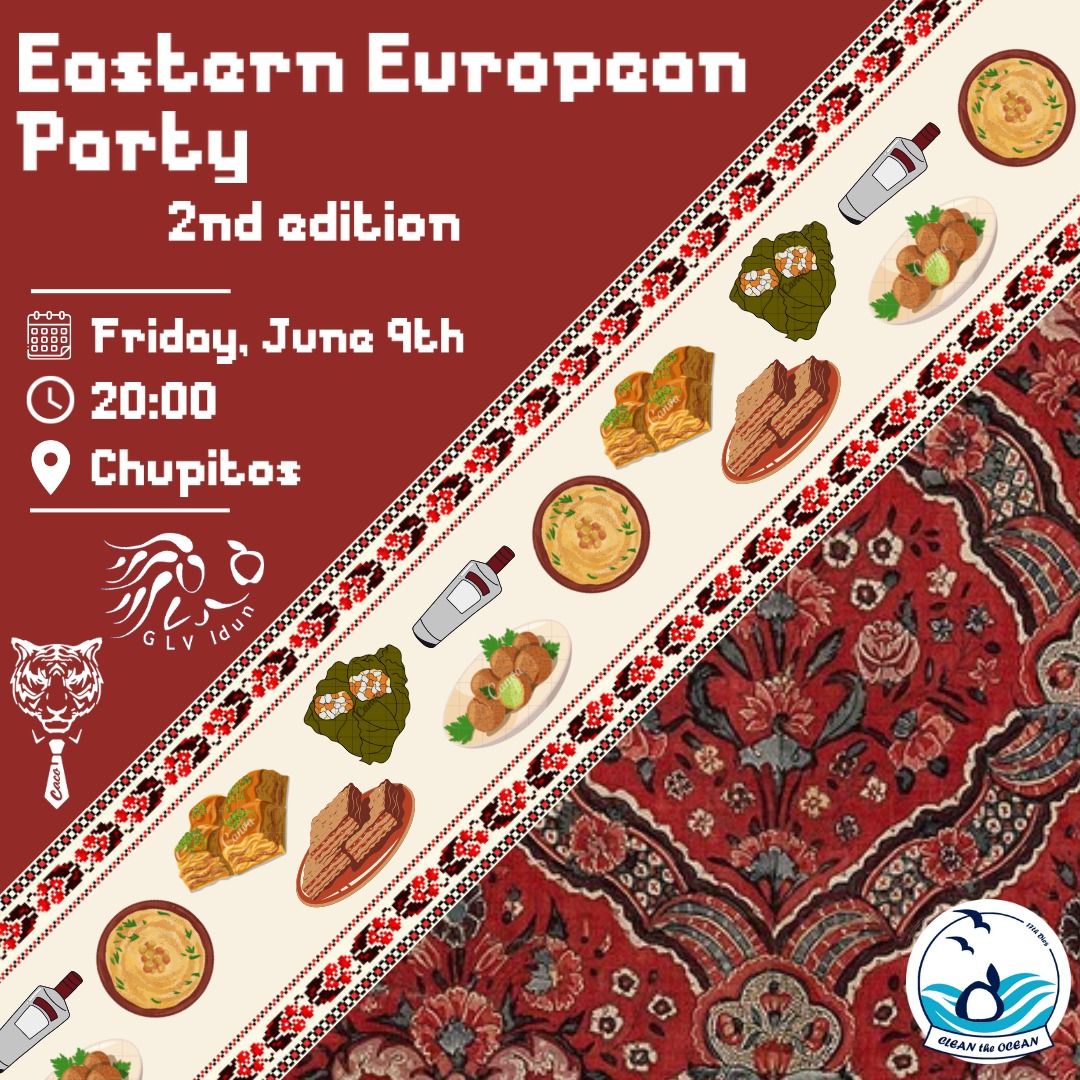 Lovely idunaren,
The wait is (almost) over!
Once again we invite you all for a night of nostalgic music, great food and impecable vibes at our second Eastern European Party!
Whether you miss home or you want to try a new (amazing) cultural experience, everyone is welcome! Mark the 9th of June in your calendar, we'll announce the surprise location soon!
For only 4€/5€ for members/introducees, you can experience a night of eastern european wonder and help save aquatic life by donating to this year's Dies charity, the Ocean Cleanup.
So get your friends on board and dancing shoes on and be ready to sign up on idun.nl!
See you there!
Kisses,
The CaCo
Participants
Please login to view all participants