DIES: Craft Beer Tasting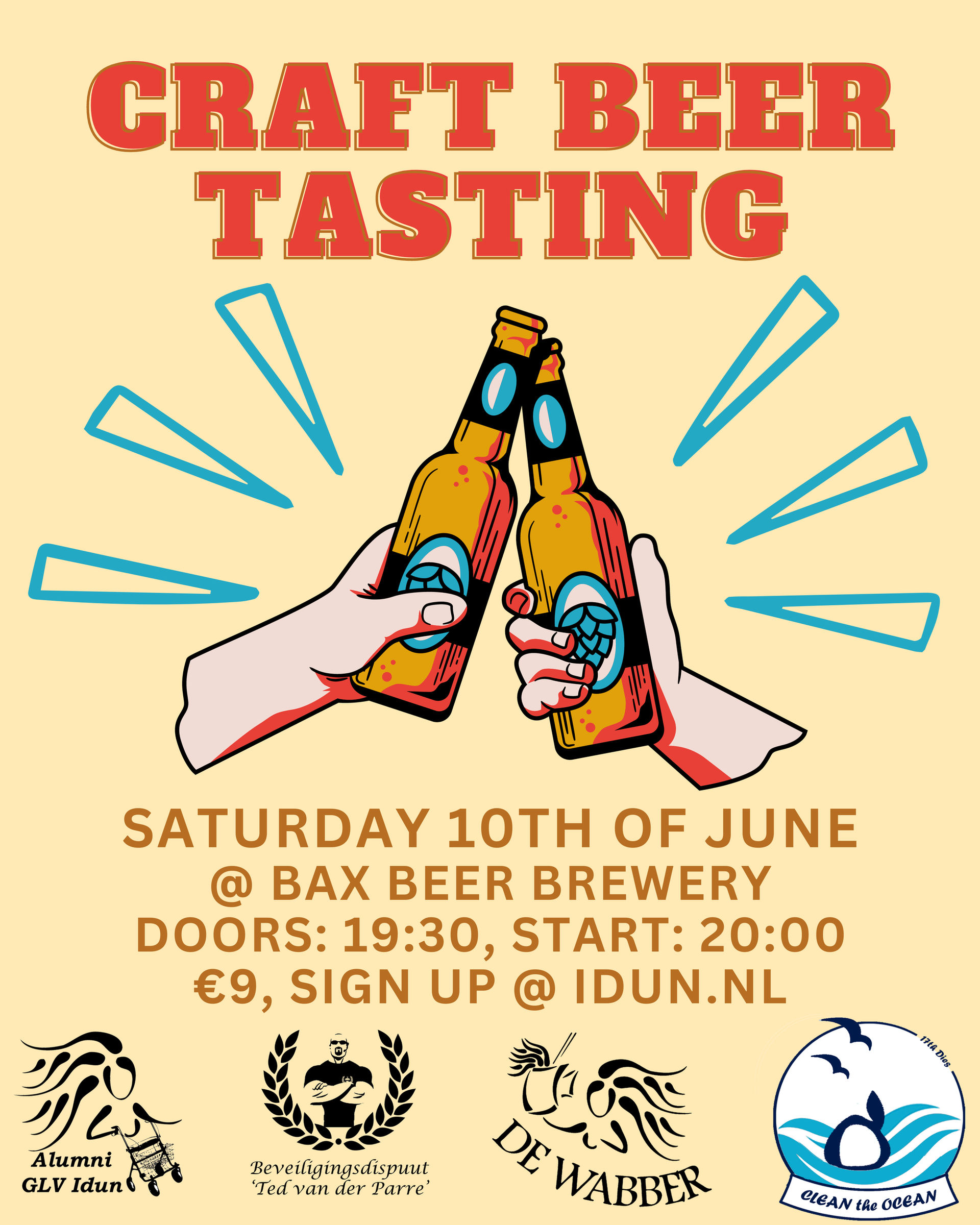 The Alumni committee, Ted van der Parre, and the Wabber have a great activity for you in store!
For all you old folks, young folks, strong folks, beer appreciating folks or just the ones who would like an excuse to taste some fabulous beers. This Saturday at Baxbier you can join a blind beer tasting and get to know a bit more about the beers you love! Guess all the beers correctly and maybe you'll win a great prize, so hit up your friends who think they're better than you at tasting beers and put it to the test. During and afterwards there will be a regular drink so bringing some support is greatly encouraged.
Of course this activity is part of the Dies Natalis of Idun and will be linked to the great charity of the Ocean Cleanup, therefore part of the proceeds will be donated, need I give any more excuses to get out of your homes and join this great activity? I think not, so till then and lots of love from the Wabber, Ted van der Parre, and of course the Alumni committee!!!
Participants
Please login to view all participants