Cultural Potluck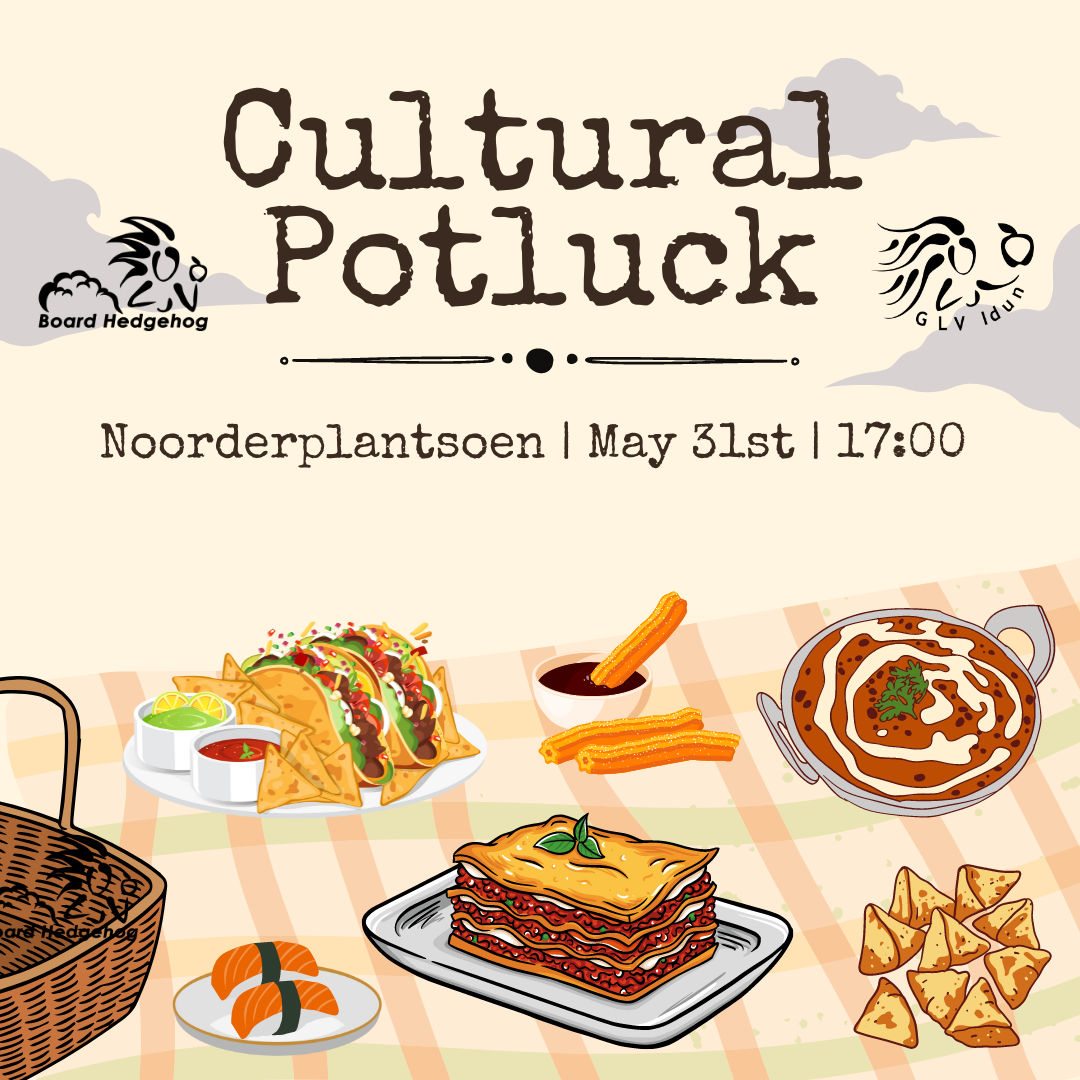 Do you enjoy cooking and sharing your meal with others? Then join our Cultural Potluck! 🍕🥑🍟
During a Potluck people prepare their own dishes and share and exchange their food. For this edition we want to focus on showcasing the diversity within Idun in the form of delicious FOOD! From empanadas to pizza to dumplings. Sweet, Sour, Savoury: everything is allowed! Please do note that the dishes have to be either vegan or vegetarian. The dish should also be easy to share so be creative!
We will meet on 31st of May in Noorderplansoen starting from 17:00. After the potluck the cocktail party of the FYC will take place so this is a great opportunity to eat together and then move to the party! Please add what you are going to make in this google sheet so that we prevent double dishes. You can also make one dish together with other participants (for example your committee 🙂).
Best of it? The activity is completely free of charge, you will get reimbursed for the food for a maximum of 3 euros per prepared portion of food (so if you make food for 3 people you will get a maximum of 9 euros reimbursed). Please indicate this in the google sheet under the amount of food, as we want to prevent leftovers. We will also make some dishes ourselves and provide you with some refreshing beverages.
We hope to see you there!
With spiky love,
Board Hedgehog
Participants
Please login to view all participants