DIES: Botanical Garden Visit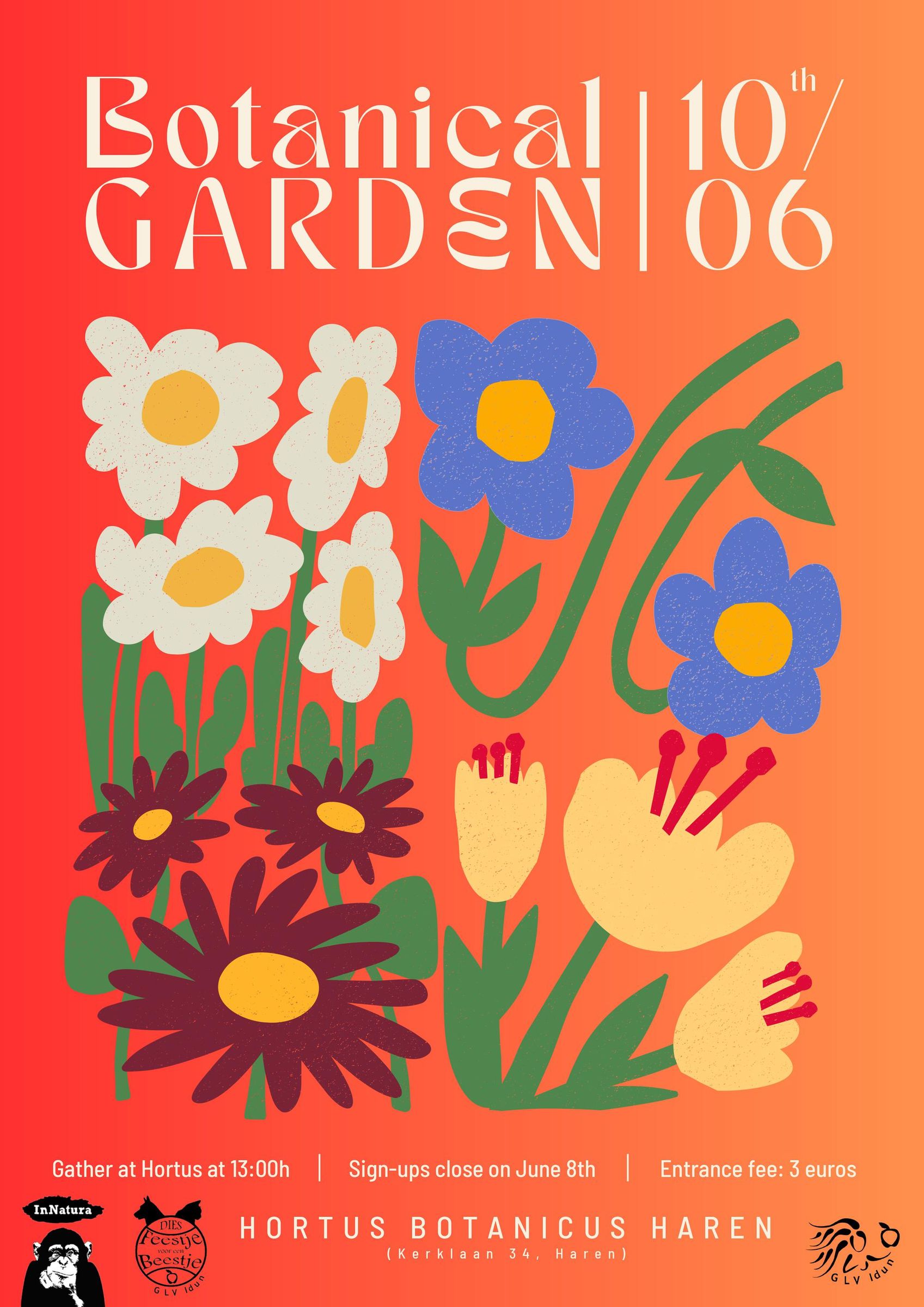 Immerse yourself in the captivating beauty of the Hortus Botanicus Haren! The Hortus Botanicus Haren is one of the Netherlands' oldest and largest botanical gardens. Spanning 15 hectares, it houses a diverse collection of gardens to explore and enjoy. Besides the ability to explore the gardens we will have a walk through the vibrant landscape and botanical wonders of their Chinese Garden.
Our activity coincides with the ''Grote Hortus Dag'' which means that there are extra activities available! For example, throughout the whole garden there is music, you can listen to stories and poems, enjoy some Chinese tea and participate in Tai Chi or meditation!
We will gather at Hortus at 13:00. The botanic garden is reachable via bus or you can cycle to the location (Kerklaan 34 Haren). We will provide you with a nice drink and snack in the afternoon. Signup will close on June 8th and the activity only costs 3 euros!
See you there,
InNatura
Participants
Please login to view all participants