StudyTour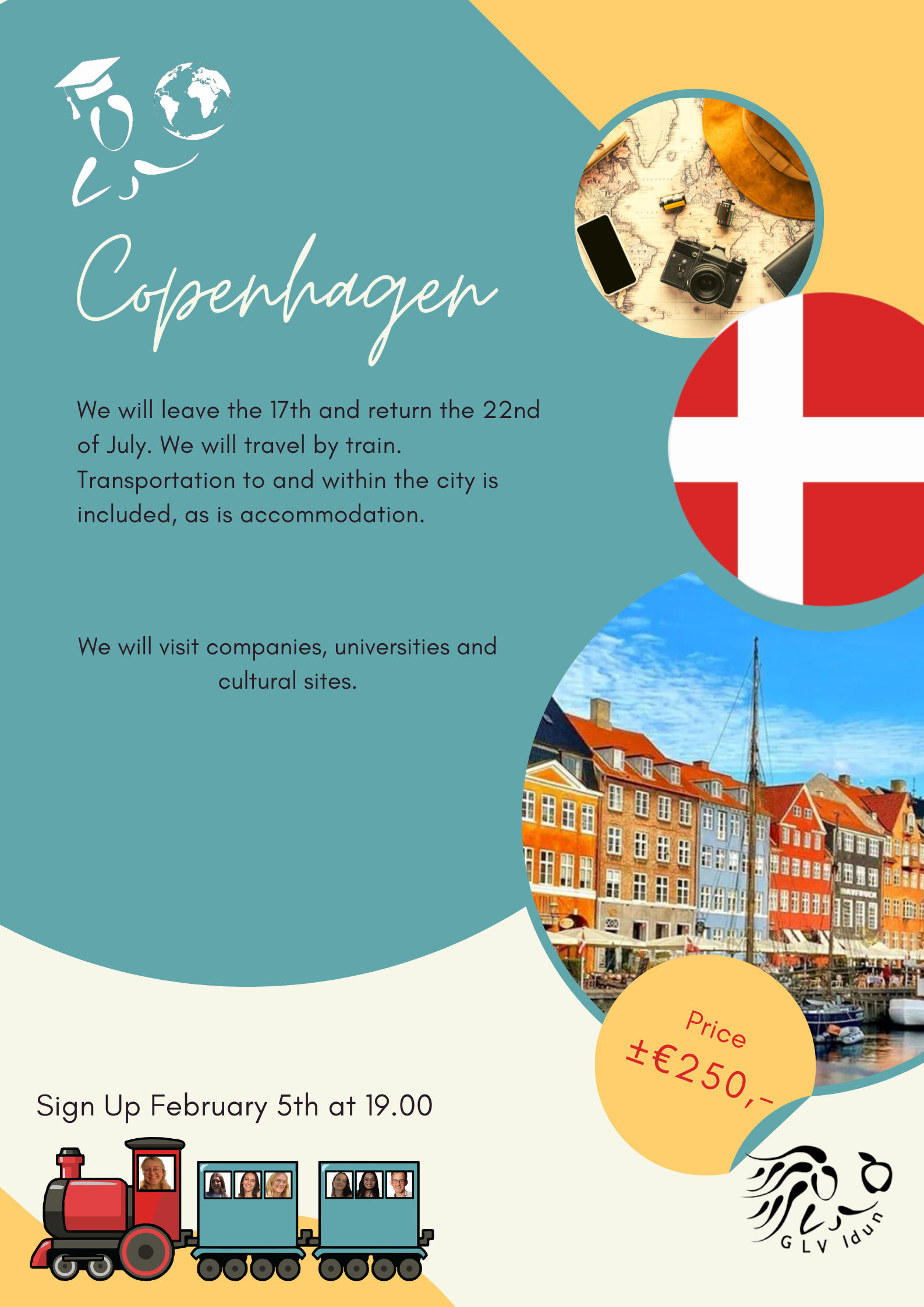 Dear Idunaren,

We are extremely excited to share with you the destination of this year's StudyTour trip: Copenhagen!
We leave on the 17th of July from Groningen and will return the 22nd of July. Transportation to Copenhagen and back will be done by train. The price will be around €250,-. Both Bachelor and Master students from all programmes in Idun are welcome to join.
Included in the price are the train ride to Copenhagen and back to Groningen, as well as transport within the city, accommodation, and company and university visits. There will also be plenty of opportunities to get to know the city!
Due to last year's success we increased the capacity to 30 people. So if you are interested in seeing new places, meet with companies, like to visit a university abroad, and would like to meet new people, then sign up for this trip!
Sign up opens on the 5th of February at 19:00 and will close on the 5th of March. Cancellation will also be possible until the 5th of March. More information will be available after you sign up. If you have any questions don't hesitate to send an email to studytour@idun.nl. We would love to hear from you!

Lots of love,
The StudyTour Committee

*There is always a possibility of covid requirements for travel and within the city, we will keep you updated on this.
Participants
Please login to view all participants