Members Weekend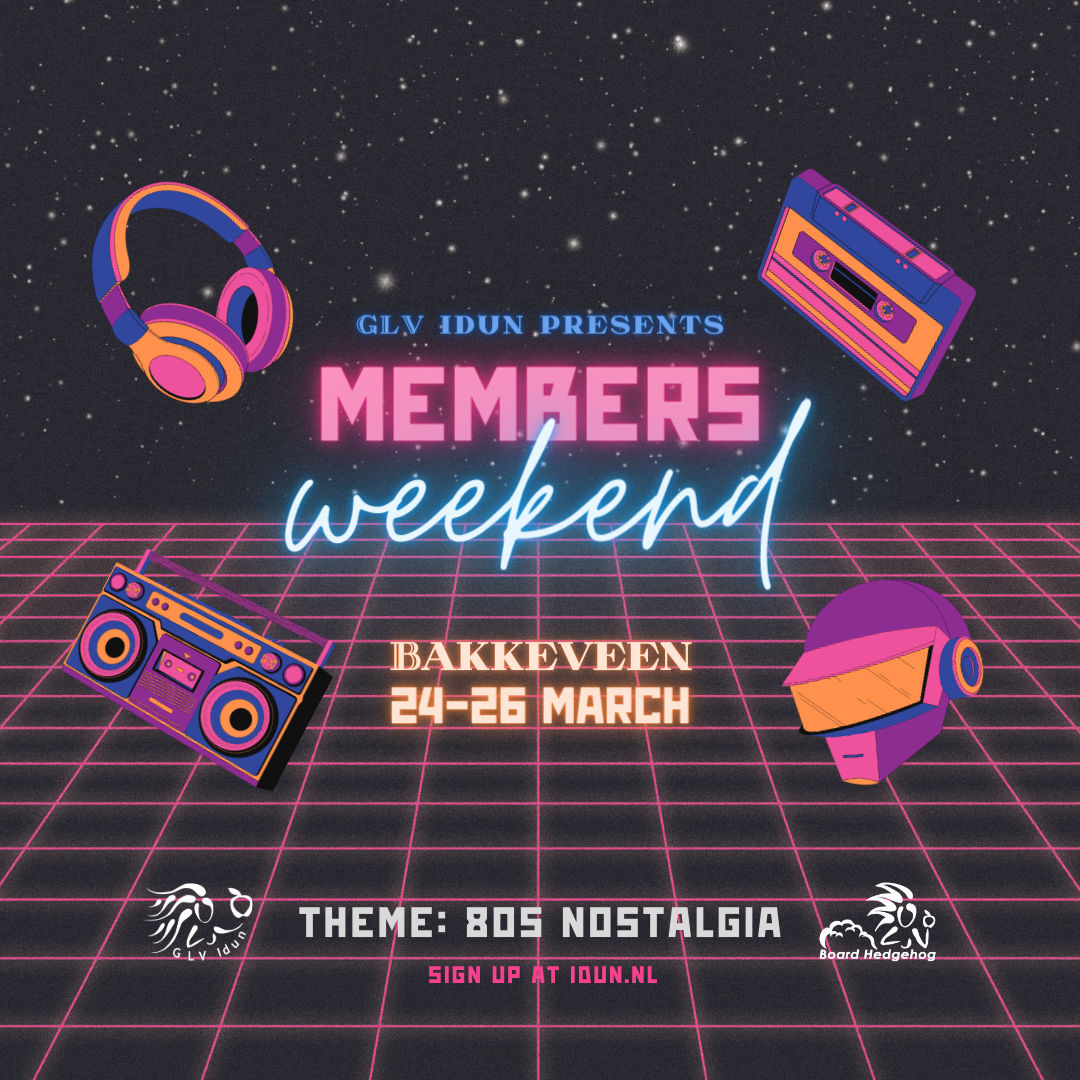 Dear Idunaren,
We know you've been patiently waiting for the announcement and sign-up opening of the members weekend (aka the most amazing weekend of your Idun life). So here it is!!
The theme during this entire weekend will be 80s NOSTALGIA!! So if you've always wanted to cosplay a character from Stranger Things or try out crazy hairstyles, bright costumes, glam metal and too much jeans and leather, this is the best place for you! 💃🏽🕺🏼
We will go to a group facility in Bakkeveen, Fryslân, where we will spend the weekend doing some amazing group activities and playing lots of games.
The costs for this entire weekend including breakfast/snacks/drinks and dinner will be approximately €35. Only ~€35!!
Sign up opens this Thursday March 2nd at 19:00.
With oldschool spikey love,
Board Hedgehog 🦔

P.S. you can check this website for outfits inspiration ;)
Participants
Please login to view all participants