Next Step Master Day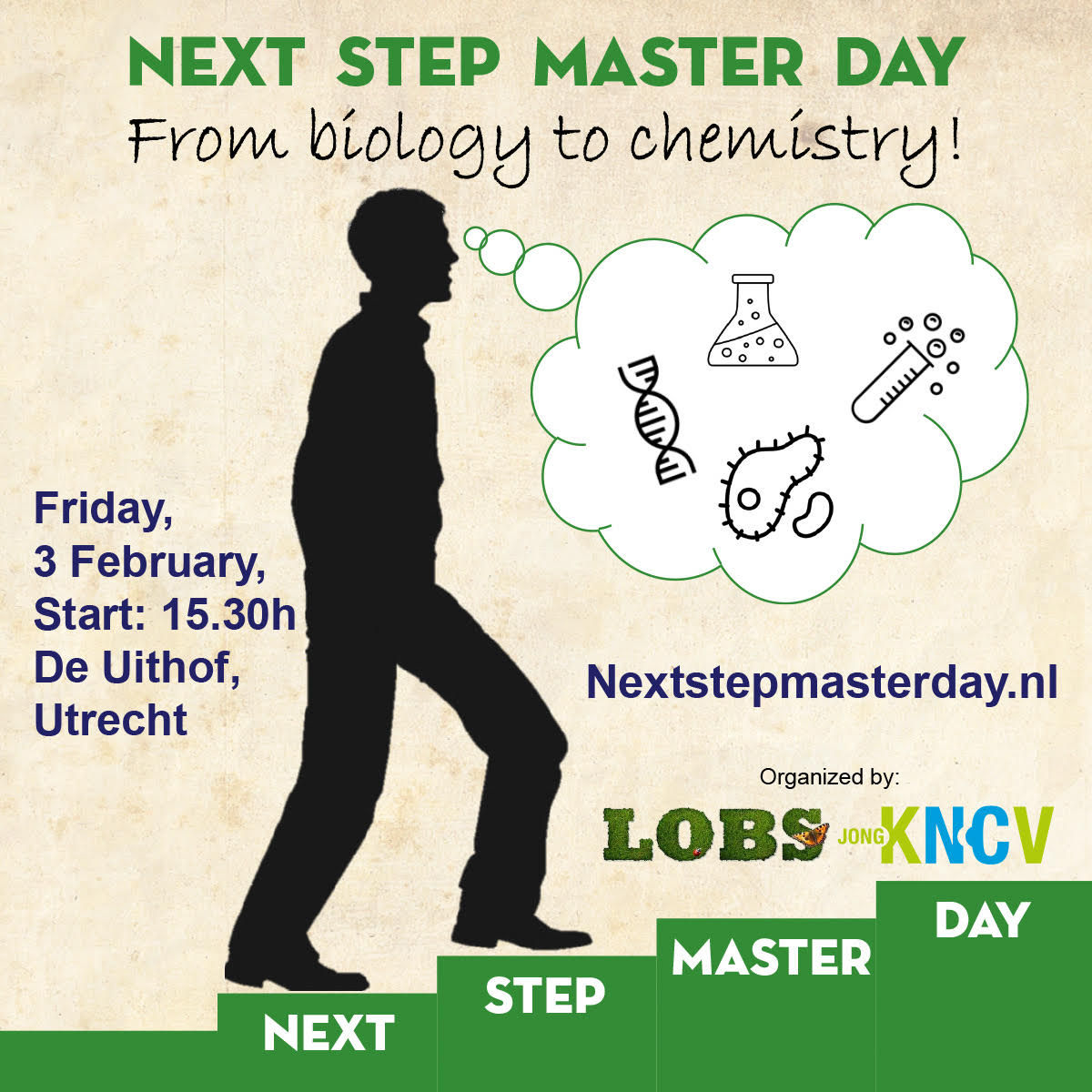 Are you looking for a master outside of Groningen? Then join the National Master Day Bio-Chemistry Sciences 2023. This event is organized by the LOBS (Landelijk Overleg BiologieStudenten) and KNCV (Koninklijke Nederlandse Chemische Vereniging) in collaboration with the Dutch Institute for Biology (NIBI), Bionieuws and various Dutch universities. It will take place on Friday the 3rd of February in the Utrecht Science Park also known as de Uithof.
Master programmes varying from biology to chemistry from all over the Netherlands will be present at the information market, where you have plenty of opportunities to look around and ask questions. Join our engaging lectures about how to make your presentations a success or get a professional picture taken for your LinkedIn account.
This event is the perfect opportunity for all bachelor students to prepare for the next step in the academic career!
Sign up through the website at http://nextstepmasterday.nl.