Laser tag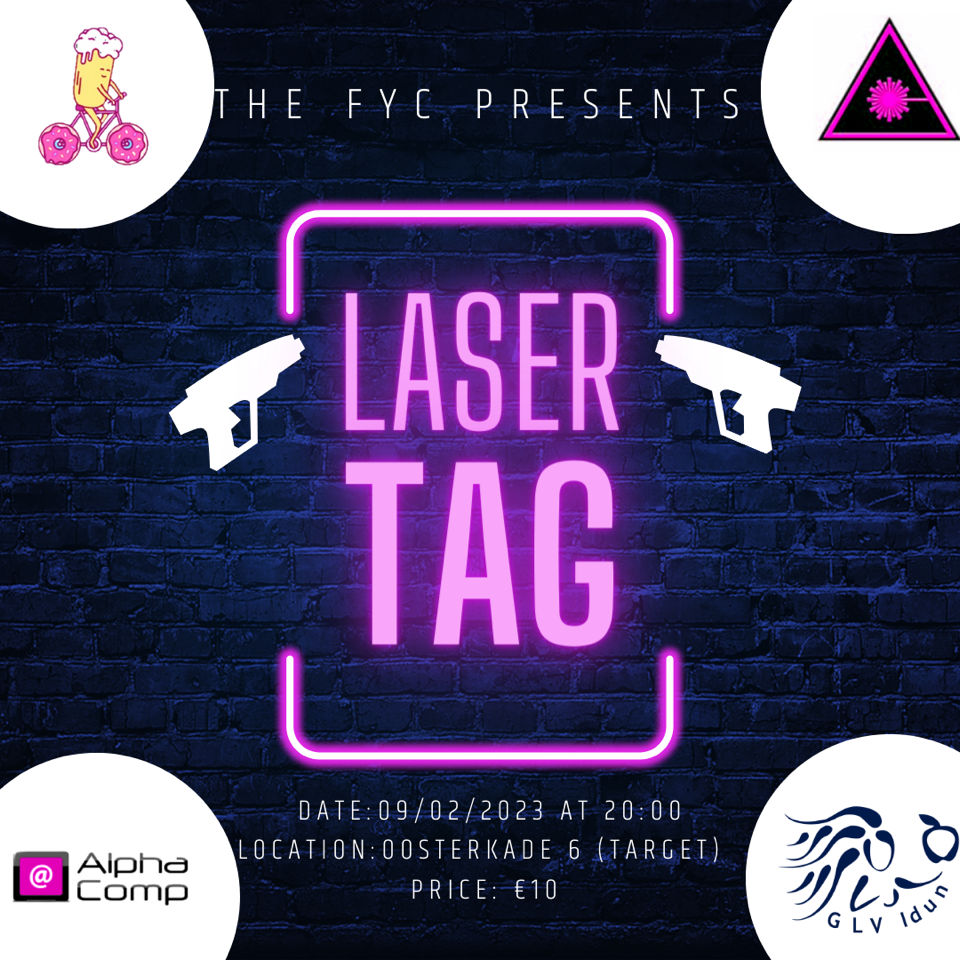 Lovely idunaren,
On the ninth of February we will organize laser tag at target lasergame Groningen (Oosterkade 6). So, if you have always wanted to prove to your friends that you could beat them in a game of laser tag, now is your chance.
For members the price will be 10 euros. You are allowed to bring one non-member, but they will have to pay 13 euros. Everyone will be able to play two fifteen-minute games of laser tag. We will start at 20:00 so please be there about 10 minutes before the starting time.
There are only 30 places, so make sure you apply quickly via the idun website! Sign up starts on 26th of January at 12:00.
We would love to see you there :)
Love,
The FYC
Participants
Please login to view all participants