IDN Talk: A Psychedelic Trip into Healthcare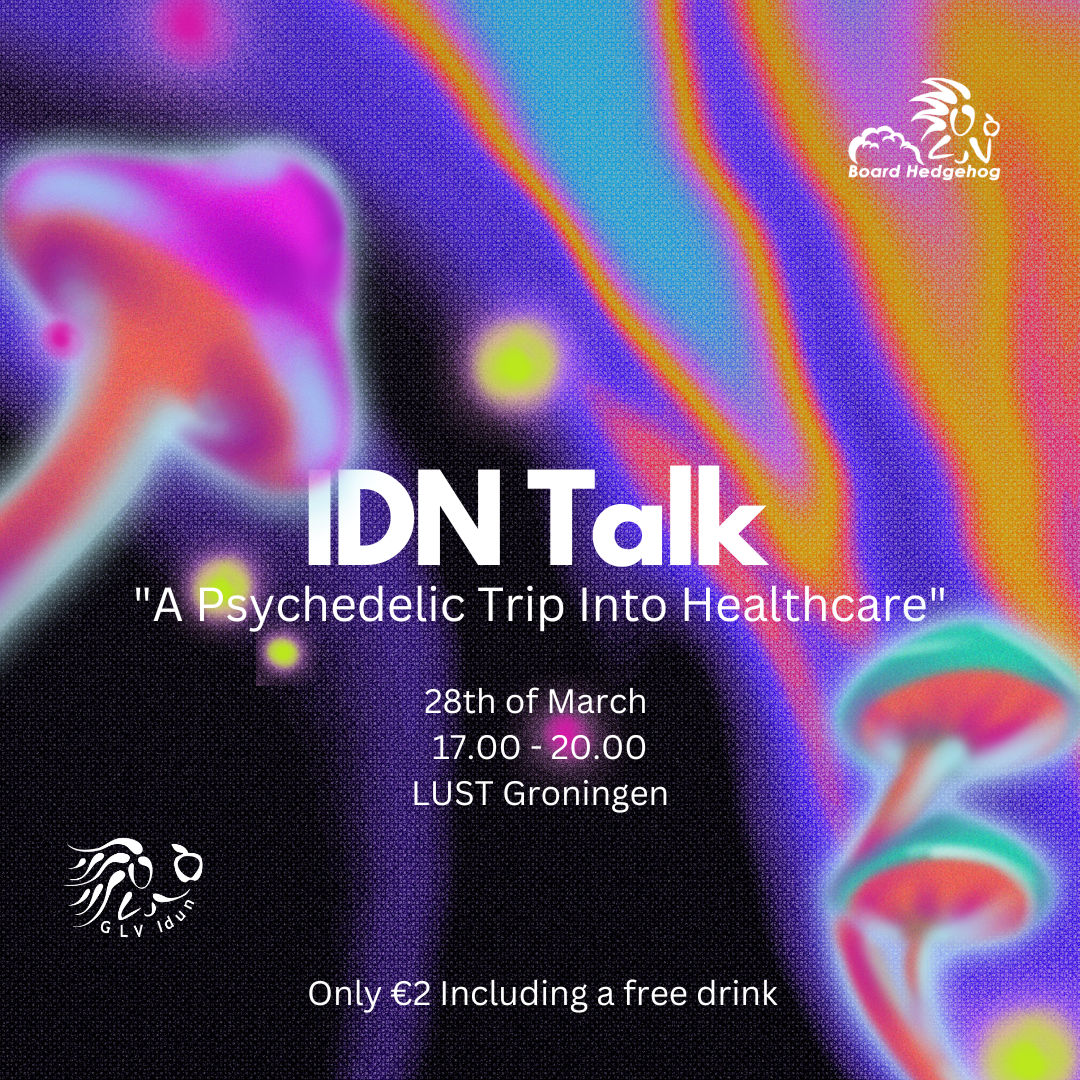 Dear Idunaren,
The board is very excited to announce the second IDN Talk!
After educating you on how to become less sleep deprived, we would now like to immerse you into the world of psychedelics. There will be lectures about how psychedelics work in the brain, and how they are adapted into clinical research, fighting mental illness. The event will take place at LUST, and there will be a drink afterwards where you can ask all your questions and discuss the topic further.
For the price of only 2 euros you'll have an evening full of interesting lectures and the first drink is on us!
So are you ready to take this pschydelic trip with us? Then sign up from the 15th of March at 19:00!
Love,
Board Hegdehog
Participants
Please login to view all participants