MMIT Master Info Lecture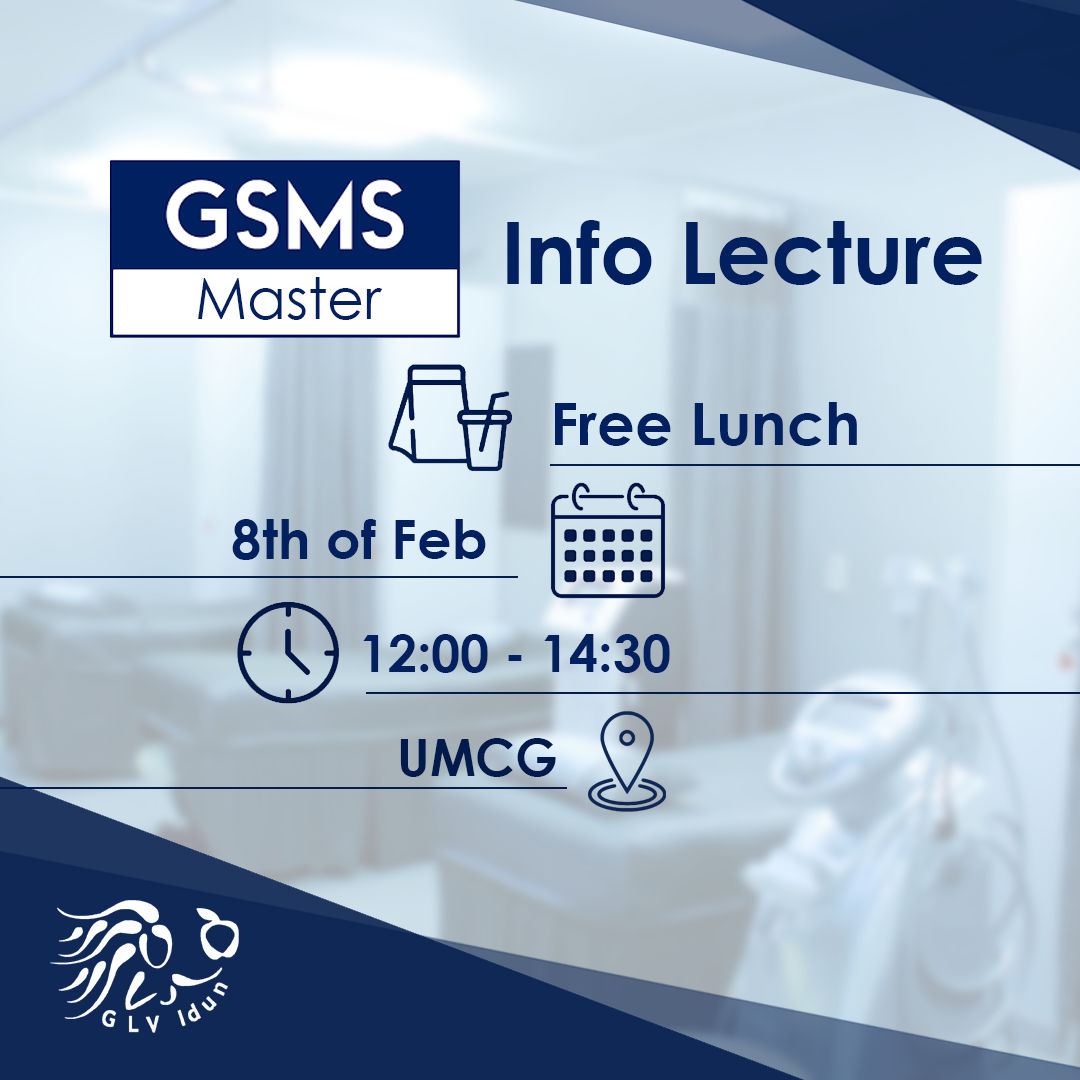 GSMS (The Graduate School of Medical Sciences) is the largest Graduate School of the University of Groningen. The GSMS is responsible for the selective masters and PhD education programmes within the UMCG and is organizing an infolecture together with our organization to infrom and give you insights about their MMIT (Molecular Medicine and Innovative Treatment) master program.
The event will take place on the 8th of February and starts off at 12:00. Multiple speakers will be attending this event and will give short presentations about their experiences and expertises within the master program. After every speaker you are able to ask questions and in between speakers our Career Committee will provide you with delicious sandwiches and refreshing drinks for free! So, if you do not know yet which master to chose as a 3rd year student or want to orientate up front as a 2nd year student, sign up!
Schedule:
- 12:00 intro + minilecture
- 12:30 Break
- 12:45 presentation + Q&A
- 13:10 Break
- 13:30 presentation + Q&A
- 14:00 Break
- 14:15 Closing presentation
Participants
Please login to view all participants