GMA Pizza Party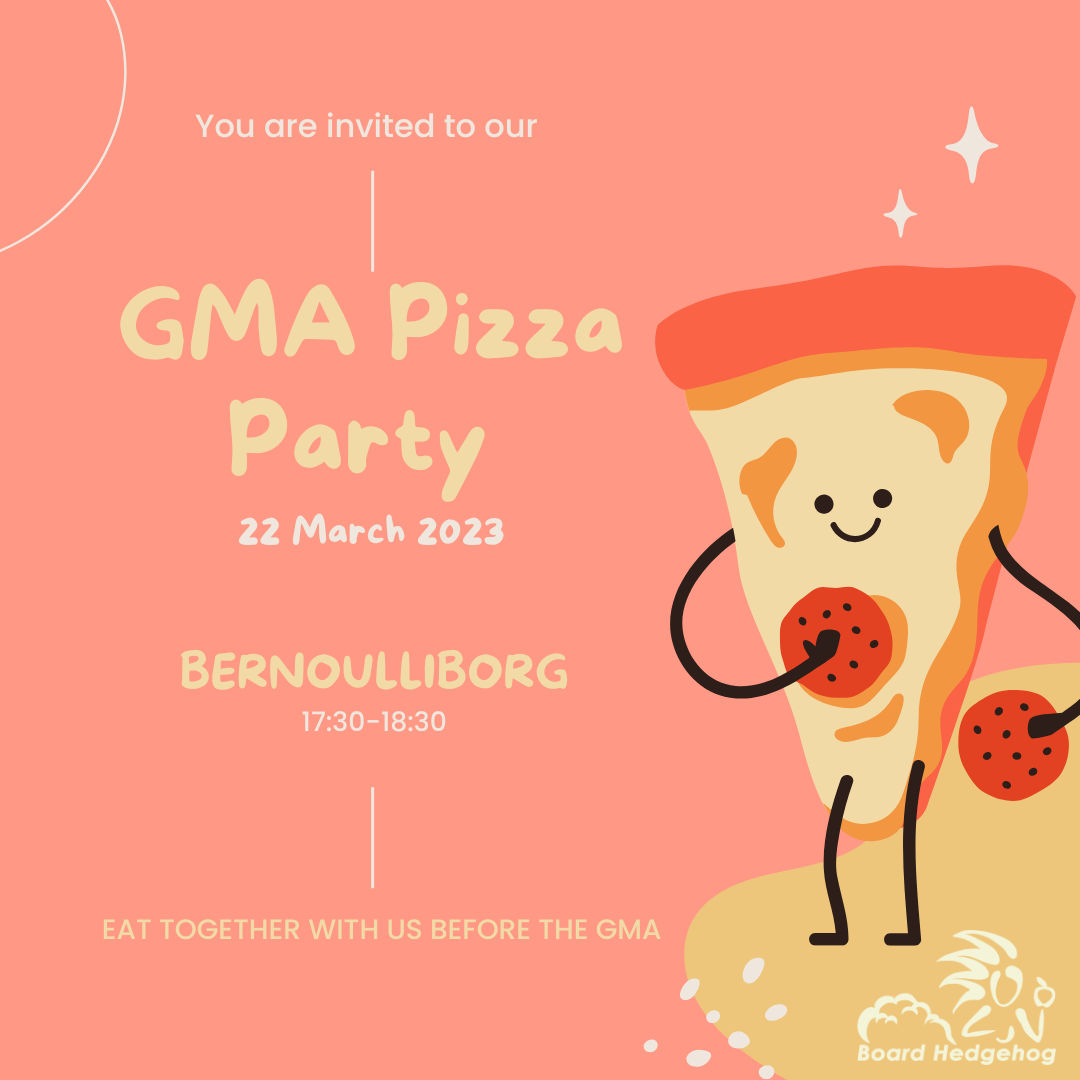 On the 22nd of March, the GMA will take place. Because we know that some people have courses until 17:00 and this leaves only very limited time to cook and eat, at this GMA we offer cheap pizza. If you attend the GMA, you can eat pizza with us beforehand, for only 3 euros!
Please mention any allergies during sign up, so we can make sure everyone can eat pizza. All the pizza will of course be vegetarian or vegan :)
Please make sure to arrive at 17:30, since we want to start the GMA on time. See you then!
xxx Board Hedgehog
Participants
Please login to view all participants