First Year's Evening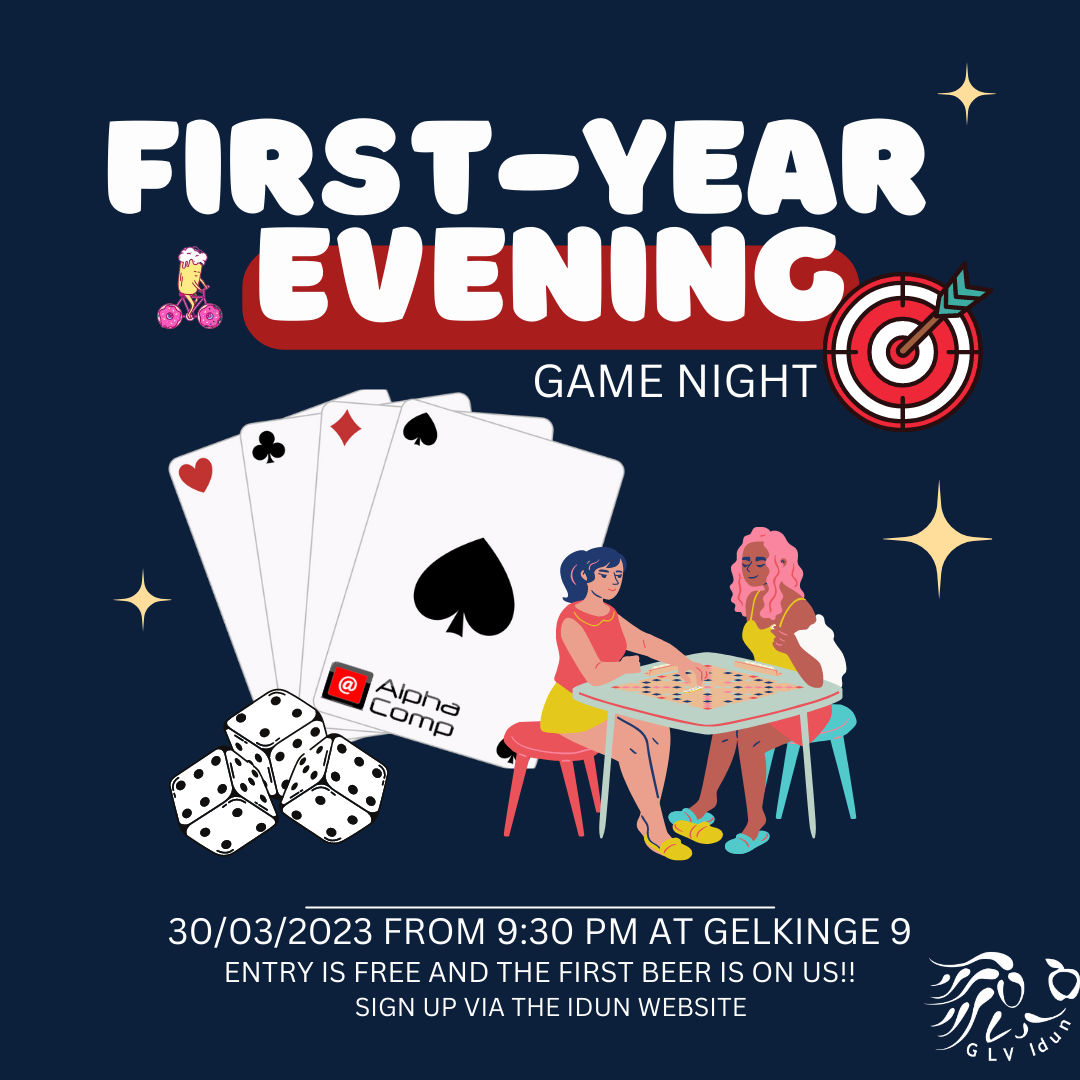 Lovely Idunaren,
Are you a first-year student? Do you want to get to better know your fellow students? And are you interested in meeting other first year Idunaren? The First Year Committee would like to invite you to the first years only game night on Thursday, March 30th. This wonderful night will take place at Gelkinge 9.
We will start around 21:30, so please be there a few minutes earlier. Entry will be completely free, and the first beer is on us! The starting activity of the night will be a pub quiz. The group that wins will naturally receive a prize! Afterwards, everyone is welcome to chat, play games, and have a couple (or a lot) of drinks. Later in the evening you can stay at Gelkinge 9 or go into the city with your new friends.
You will only be able to enter if you're signed up, so make sure to do so on the Idun website. You can sign up from the 13th of March at 19:00 until the 29th. It is possible to bring a friend, just make sure to get them a guest ticket. We hope to see all of you first-year students there!
Love,
The FYC
Participants
Please login to view all participants