CV Check + Personal Branding Workshop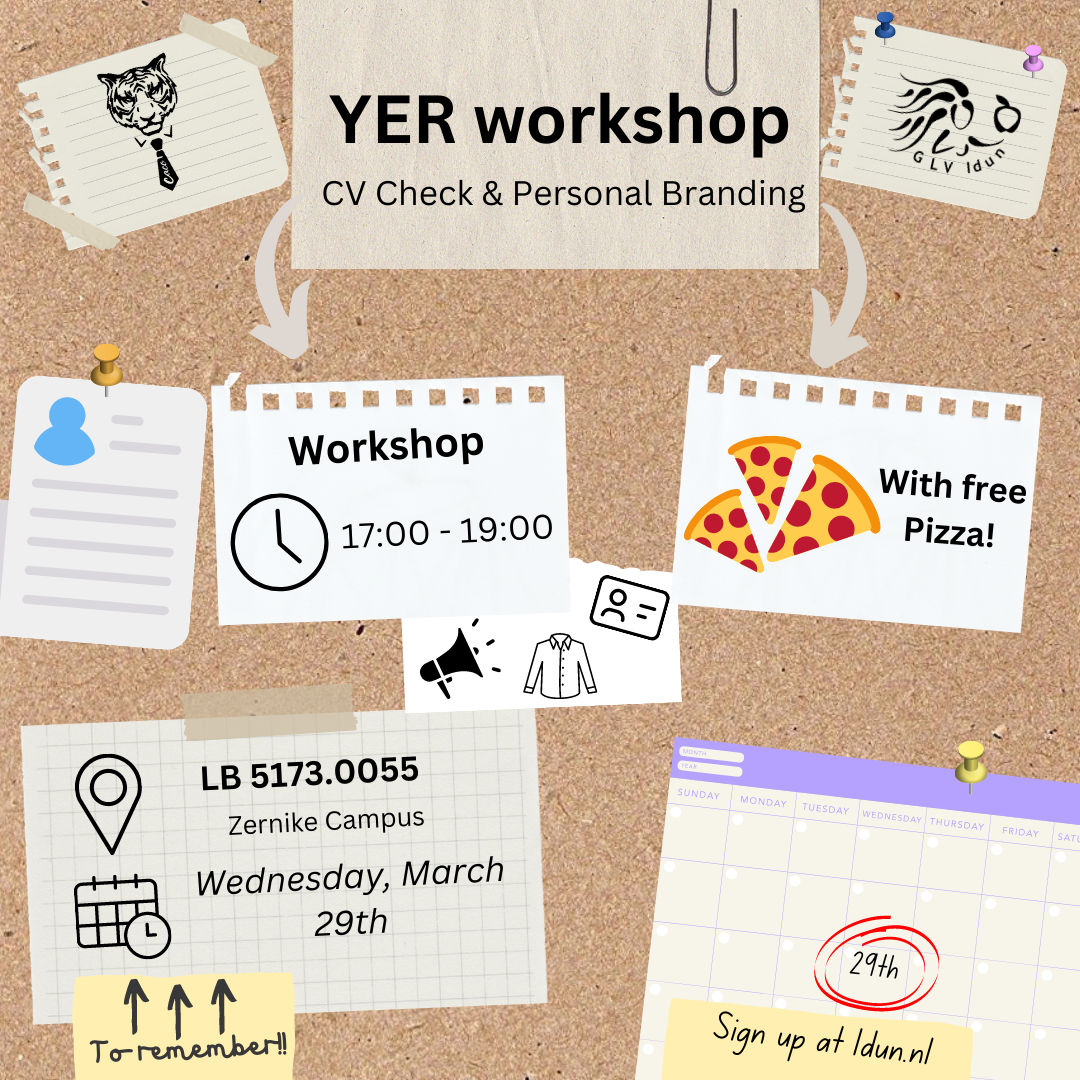 Hello fellow idun members,
Have you ever encountered a situation in which you had to put yourself in the limelight but you've felt too awkward about it? In which showing off your skills might have made you anxious?
Well, fear no more, because the CaCo has paired up with YER to help you pitch yourself to potential employers/ collaborators/ universities in a way in which you'll feel comfortable and confident in your abilities. We'll help you recognize your best qualities and gain confidence in yourself whilst talking about them.
BONUS
Besides this wonderful workshop, we're bringing you the opportunity to get your CV checked by experts in the field. And, to top it all off, we'll be offering you FREE PIZZA besides these wonderful activities of self reflection!
The event will take place in the LB, room to be determined, on the 29th of March, from 17:00 to 19:00.
If we've already caught your attention, don't hesitate to sign up asap on idun.nl!
We hope to see as many of you there!
Kisses,
The CaCo
Participants
Please login to view all participants