Beer Pong Tournament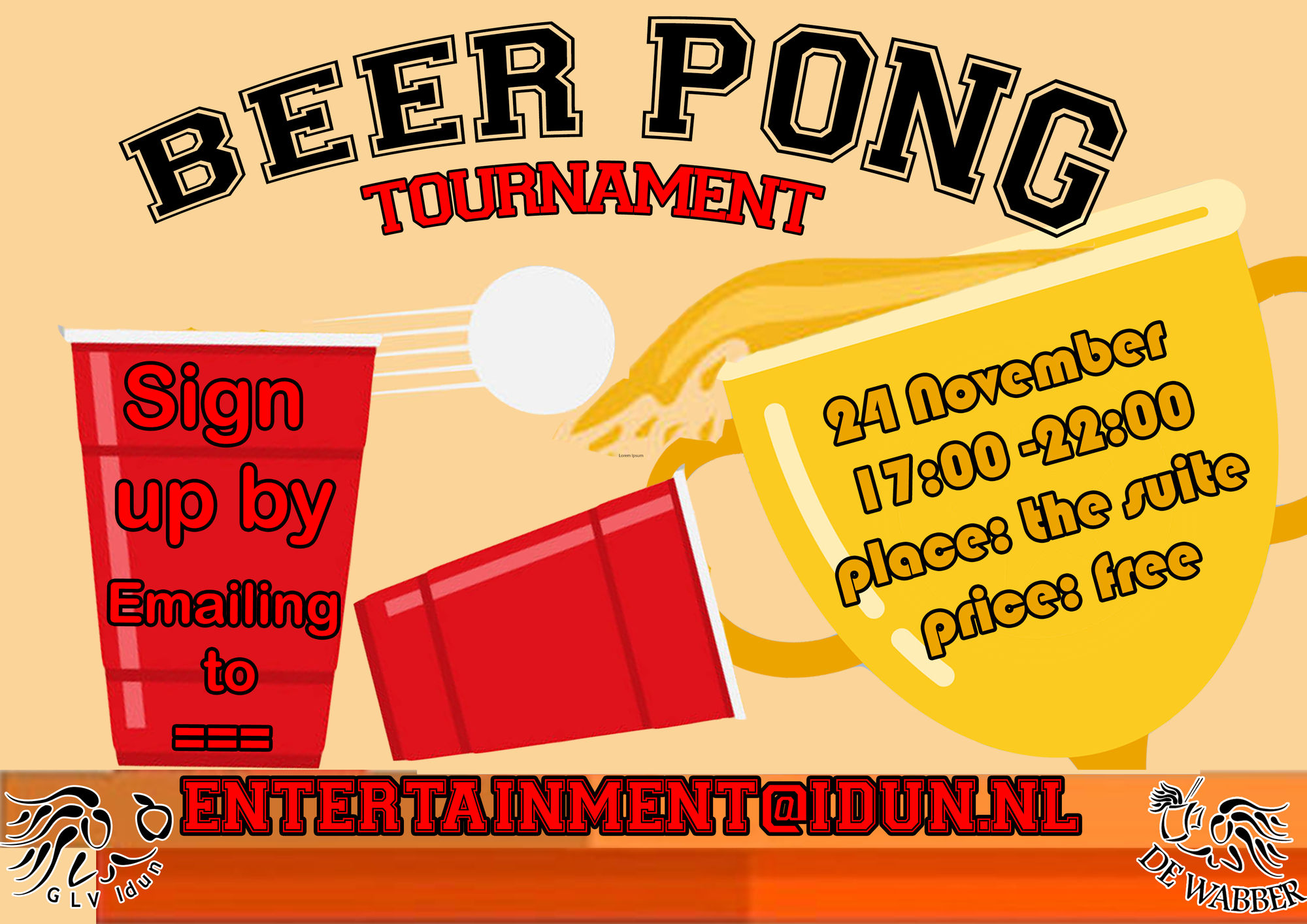 Dear Idunaren,

We know you have all practiced all year for this with blood, sweat and tears. The time has come again for the Beerpong tournament. Gather a friend (or foe) to get a change at getting your names on the prestigious Beerpong trophy!
The tournament will take place the 24th of November in the Suite from 17:00 till 22:00.There is no entrance fee, but you will have to buy your own beer from the suite (€0,75).
So sign up now by emailing your names and your (original) team name to entertainment@idun.nl. We are looking forward to seeing your amazing sportsmanship there. And may the odds be ever in your favour.

Love,
The Wabber