SDPA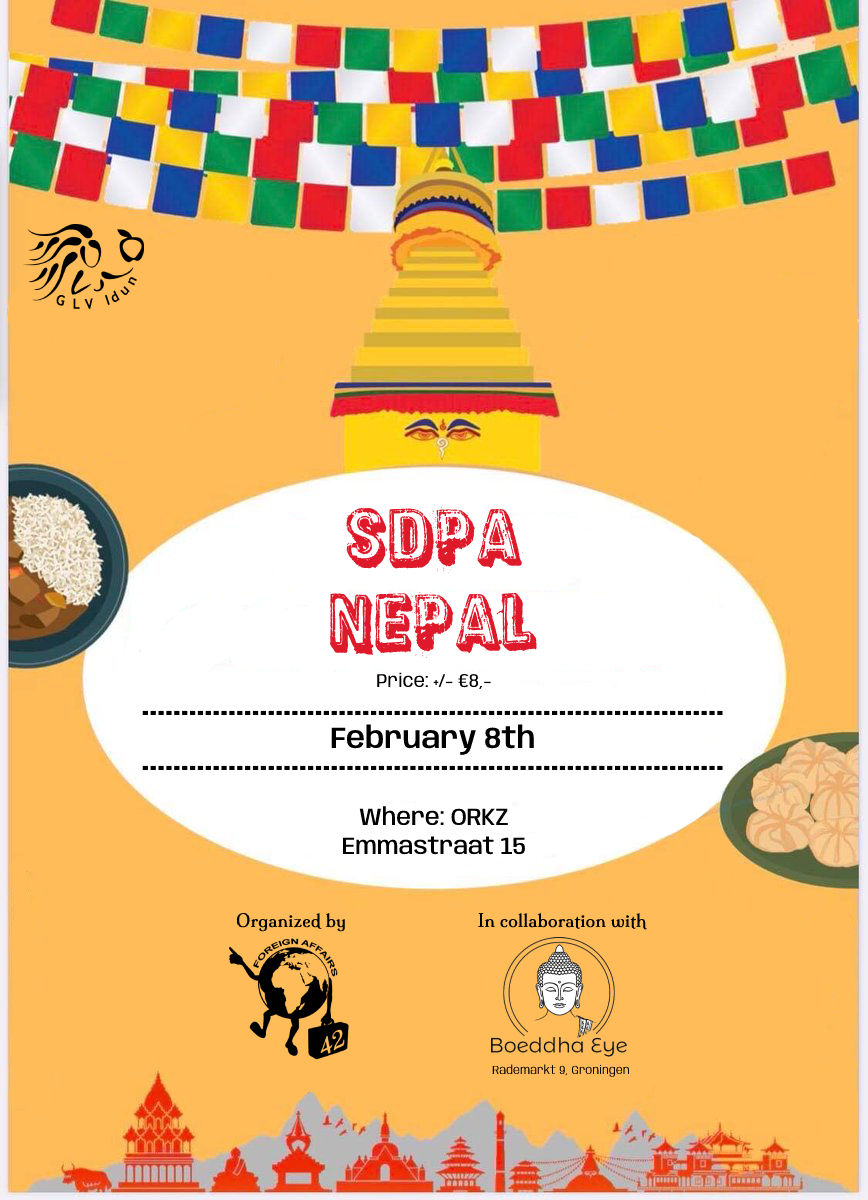 Dear Idunaren,
We are proud to announce this year's theme of the annual SDPA (Special Diner Plus Alcohol): Nepal!
At the SDPA we gather all our cooking skills and put together a delicious meal. This year we've studied the Nepalese cuisine and put together a diverse meal with authentic recipes. After diner, we will test your taste buds with a liquor tasting competition.* Here you can relax and process all the new food experiences you've had at dinner.
The SDPA will take place February 8th at the ORKZ (Emmastraat 15) and will cost approximately 8 euros. This is the opportunity to expand your culinary visions and try some new interesting flavors and recipes.
Hungry yet? Sign up January 24th, 19:00 at idun.nl (please mention your food preferences and possible allergies, if you have any questions regarding this you can always ask us!)

Love,
The FA
*there is no alcohol free option for the tasting, but you are welcome to only come for the food!
Participants
Please login to view all participants