Jam Session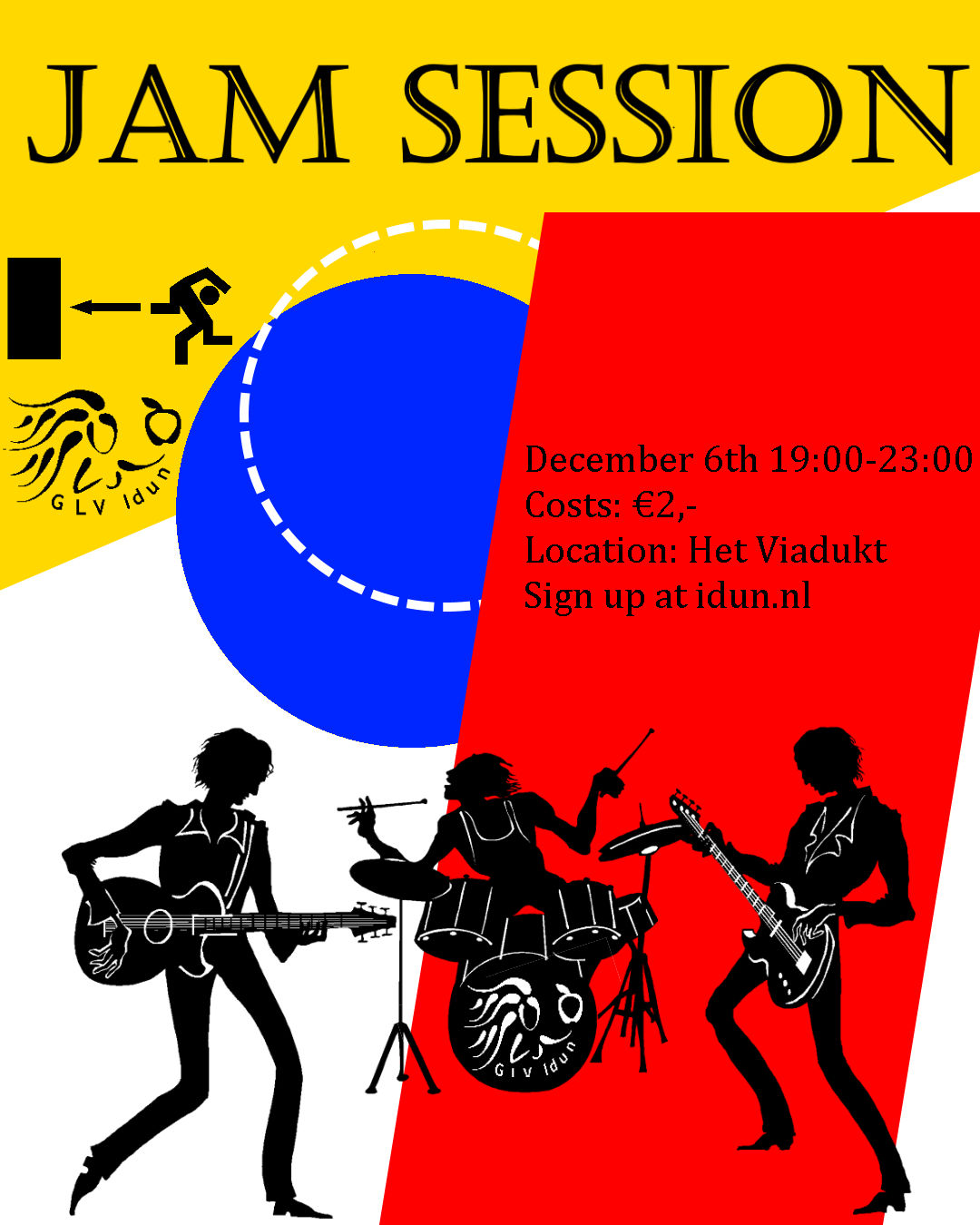 Dear Idunaren,
This year's first activity of Idiomotor is…
*drum roll*
the JAM SESSION!
The jam session is the moment to release all the musical creativity you have built up inside of you. It is not required to have any experience at all with any instrument; in fact, most people present are very keen on learning you the way around most of the available instruments. So do you already know what you want to play? Although we love some good covers, there is also a lot of room for improvisation in varying genres!
It will be on the 6th of December. The entry fee will only be €2,-! So why wouldn't you just drop by and jam with us? We of Idiomotor will take care of the basic needs e.g. a drum kit, some guitars and a keyboard. But please feel free to grab your own instruments and bring them along! We will start around 19:00h, but you can walk in any time you want!
ATTENTION: There won't be any DRUM STICKS, EARBUDS or CABLES present so you have to bring them yourself!
So, the jam session is not only for musicians, it is also a night with great ambiance, and enough people come just for the music, a little singalong, playing the kazoo, sitting down or relaxing with a beer, everything is allowed.
Sign up at www.idun.nl from Nov 23rd at 17:00 and we'll see you there!
Love,
Idiomotor
Participants
Please login to view all participants