David Attenborrel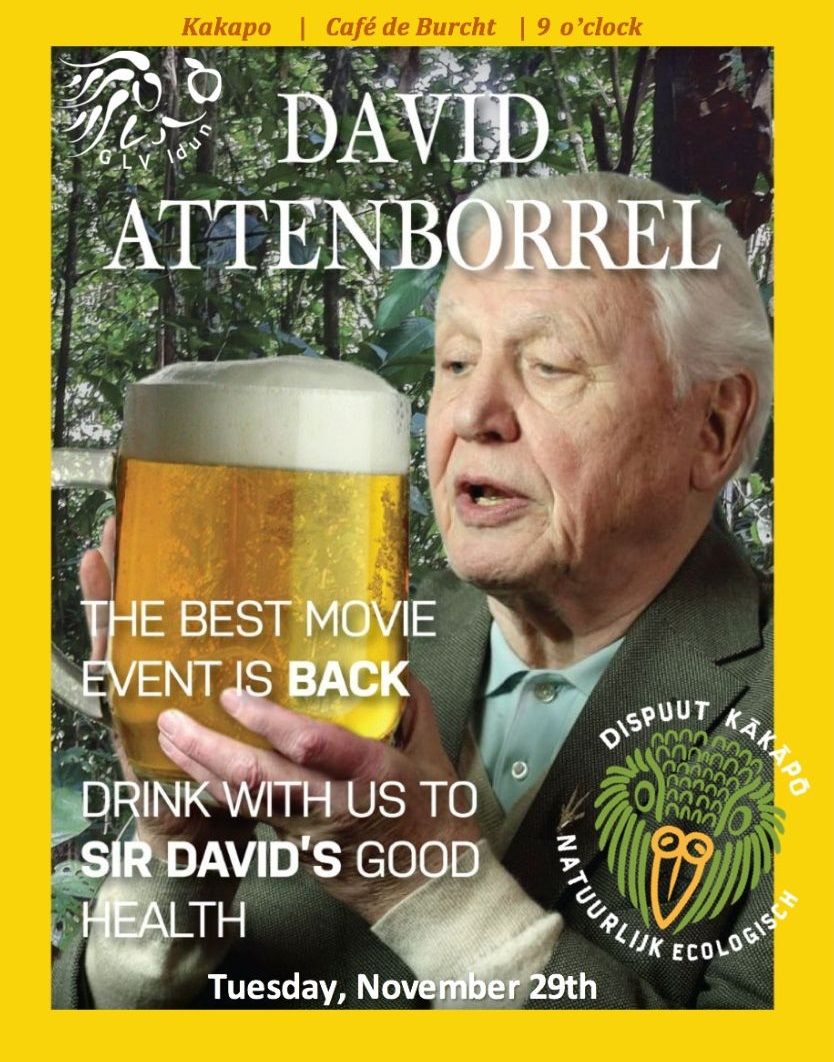 NOTE: New location and more places due to Popularity!
Dear Idunaren,
The greatest drinking game to ever exist in Groningen is making its astounding return. Kakapo is back with their long-awaited David Attenborrel! Do you love our hero as much as we do? Do you love watching his highly respected nature documentaries? Then come raise you glass and drink with us to Sir David's good health!
During this yearly event, organised by the marvellous Ecology Dispuut Kakapo, we will enjoy a compilation of David Attenborough's sensational documentaries while playing a drinking game. Imagine placing bets on what animal is going to win a fight while trying not to get too excited when you see something astonishingly cute or gruesome. Space is limited so make sure to sign up in time! And if you find yourself enjoying it a bit too much, maybe it's time for you to consider joining our dispute as well! ;)
So, grab your friends and join us at Cafe de Burcht on November 29th at 21:00, as we raise our glass to drink to the health of the magnificent Sir David!
With love,
Kakapo
Disclaimer: Drinking is fun but of course not obligatory.
Participants
Please login to view all participants