Crazy 88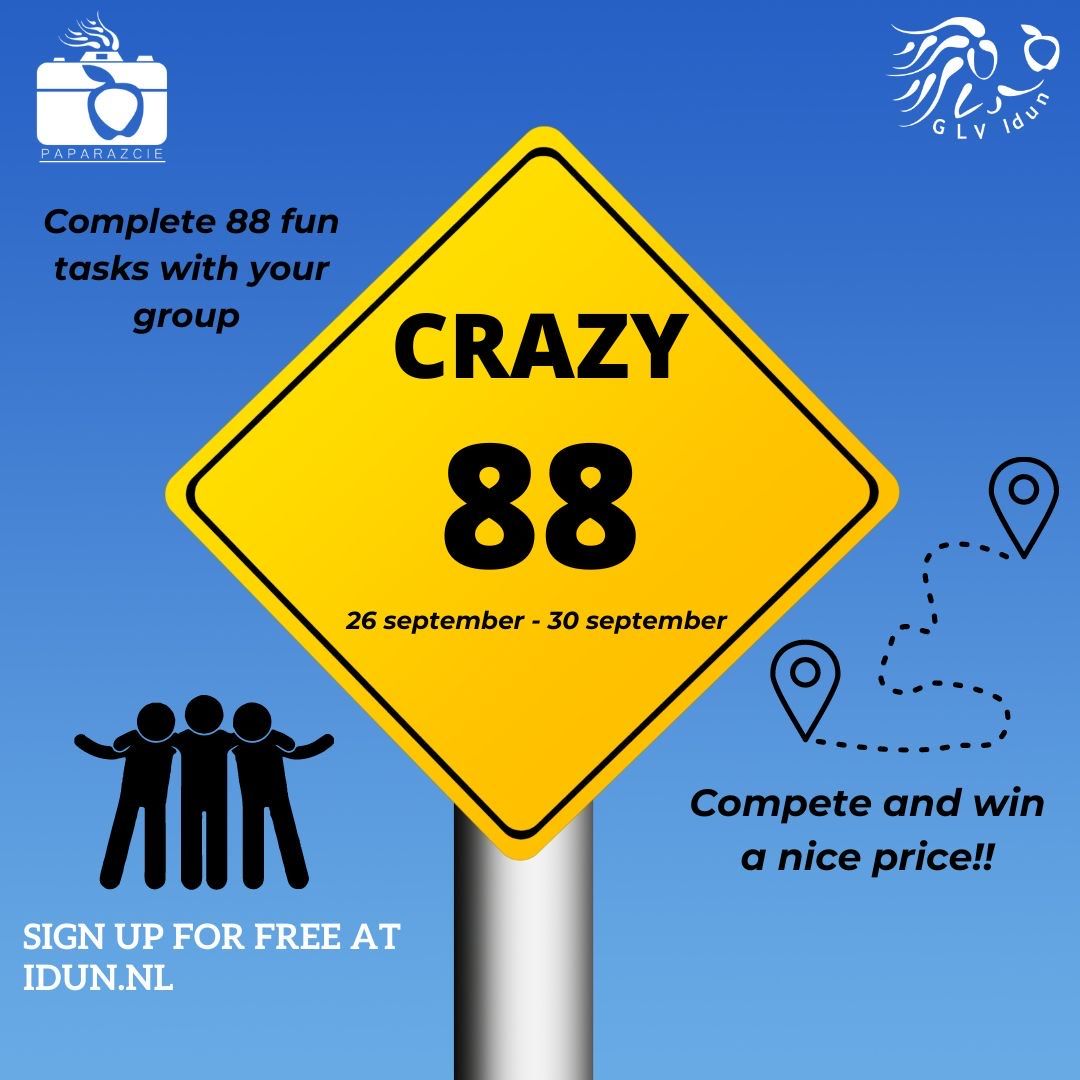 Lovely people of idun,
Are you looking for possibilities to meet new people, get to know your fellow students and the city of Groningen at the same time?! Than we have the perfect activity for you. In the week of 26 september - 30 september we will organize a Crazy 88. A Crazy 88 is an activity where you and your group will receive 88 tasks and assignments you will have to perform. You can choose yourself when you perform these tasks. The tasks can range from planting a plant to performing an acrobatic trick in the city center. During the Crazy 88 you will document the tasks you complete via photo or video. For each task completed you will receive points. At the end of the week the group with the most points will win and receive a nice price!!
So if you want to join a group of fellow student and complete all kinds of random tasks you can sign up to get placed in a group! If you already know someone you want to sign up with together, you can state a preference during your subscription.
Sign up closes on 25-09-2022, 00:00
Much love,
The Papzcie
Participants
Please login to view all participants