Hitchhiking Weekend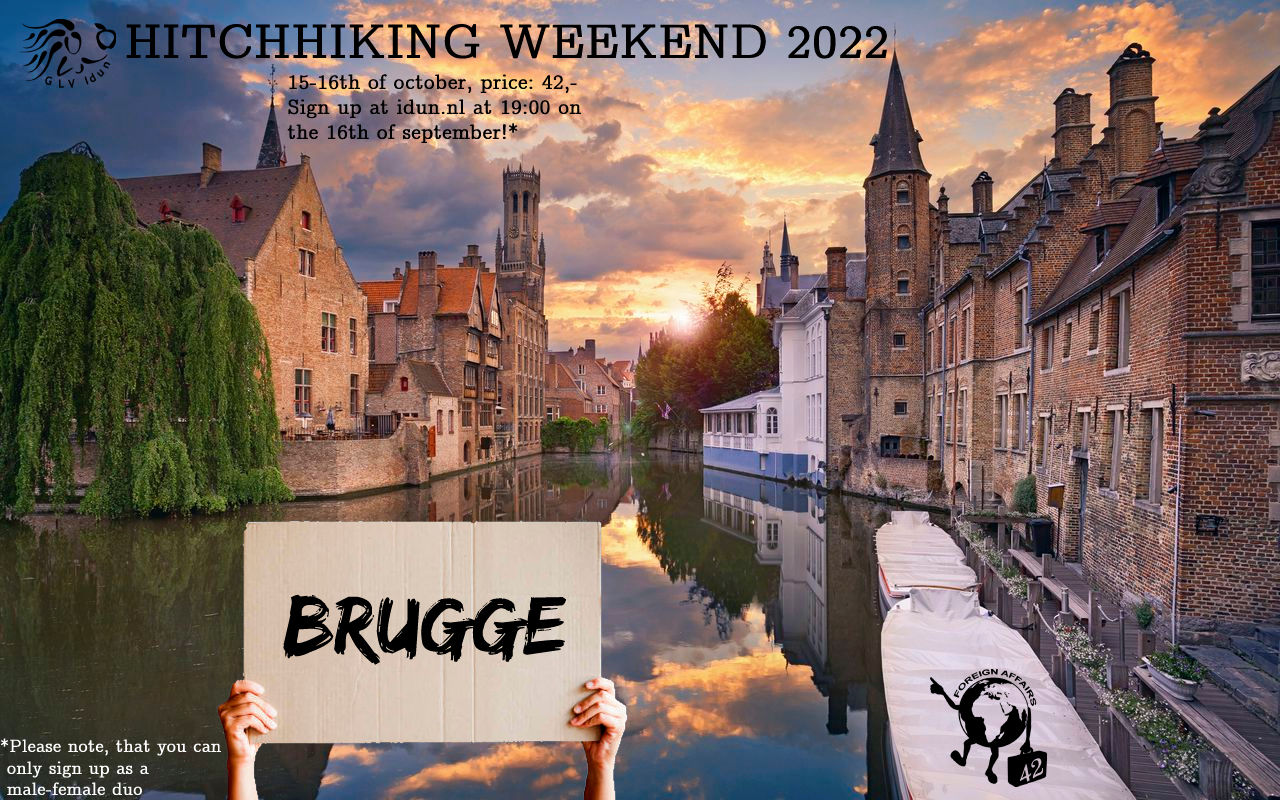 Dear Idunaren,
We are excited to announce our first activity of the year: the Hitchhiking weekend! On saturday October 15th, you will try to hitchhike your way to Brugge (Belgium). The couple who arrives first at the destination wins a FAbulous prize!
Please note: the couples MUST consist of a male and a female, no male-male or female-female couples are allowed. This is for your own safety!
We will stay the night in Brugge, and on Sunday we go back by train, which we take care of. The price is 42 euros, including the returning transport. Do you want to take the challenge and have a great weekend with us and your fellow Idunaren?
IMPORTANT: Both members of the pairs need to be signed in!
We hope many of you are excited to come along!
Much love,
The FA
Participants
Please login to view all participants